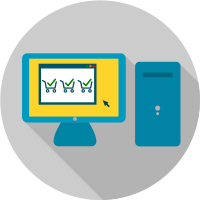 CREATE MULTIPLE SUPPLIER PURCHASES FROM ONE SCREEN
FUSE allows you to generate purchase orders looking at the stock point of view, as well than the supplier point of view. This allows you to create purchase orders for one or more suppliers on the same screen, rather than having to create purchase orders separately by supplier.
Create forward orders that will be shown on future stock screens.